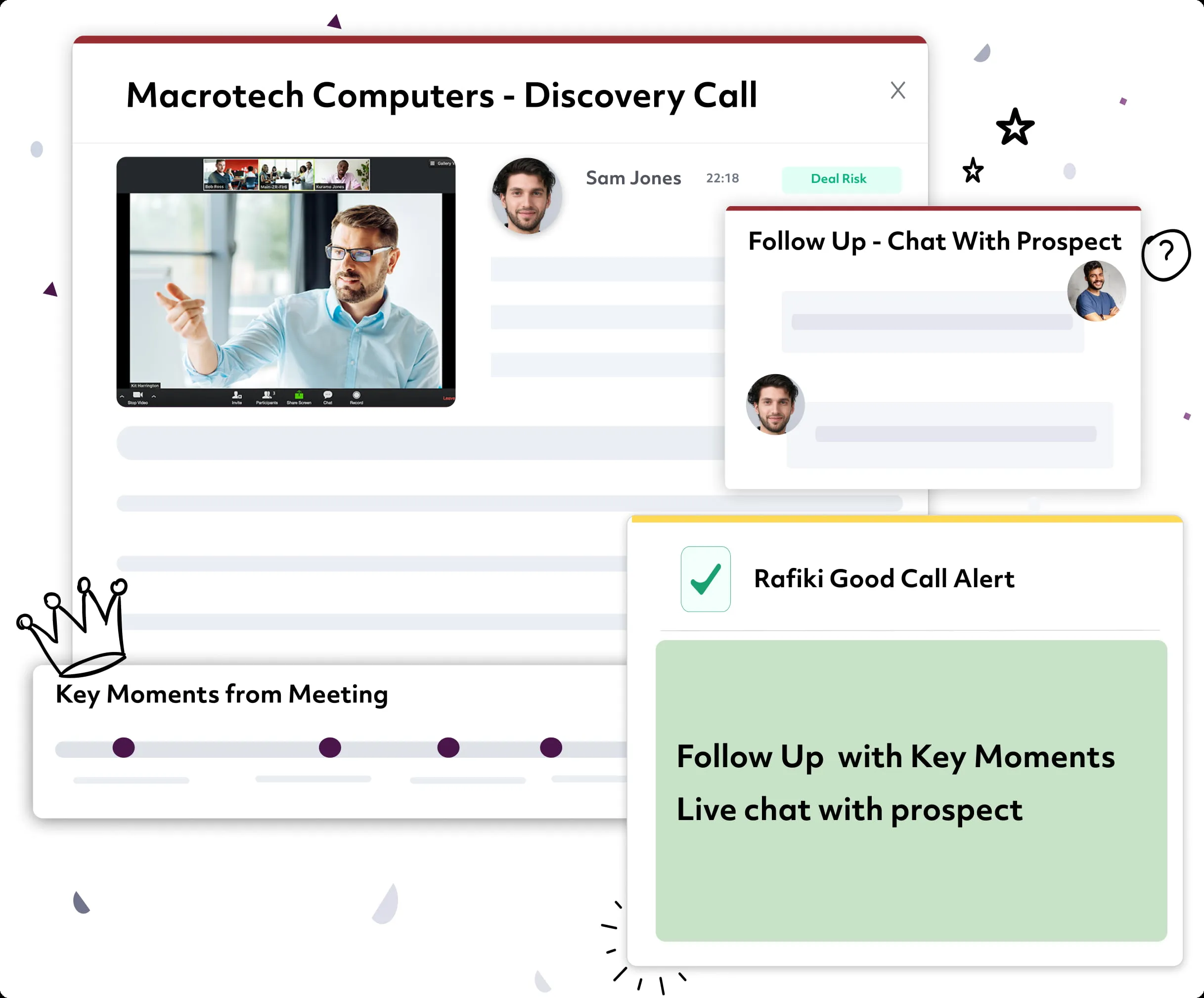 Contextual post-demo follow-ups with video to re-engage prospects
Rafiki lets you followup after Demo tagging Key Moments from the call along with collateral giving the Rep an option to engage in a live chat with the prospect.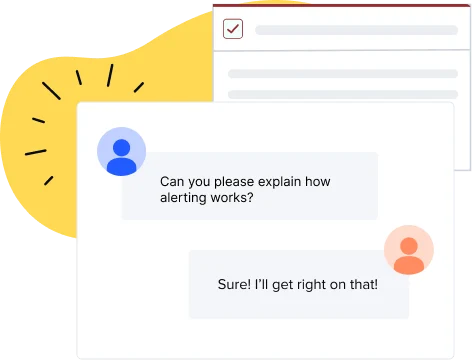 Alerts when prospects open or share videos for reps to engage
Get alerted when prospects open or share videos embedded in follow-ups to engage prospects immediately at their convenience and close deals quickly.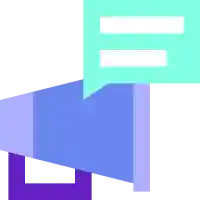 Centralized deal information for all stakeholders to access

Centralize deal information such as collateral, deal activity, and more for reps and stakeholders to access. Help decision makers buy from you with confidence.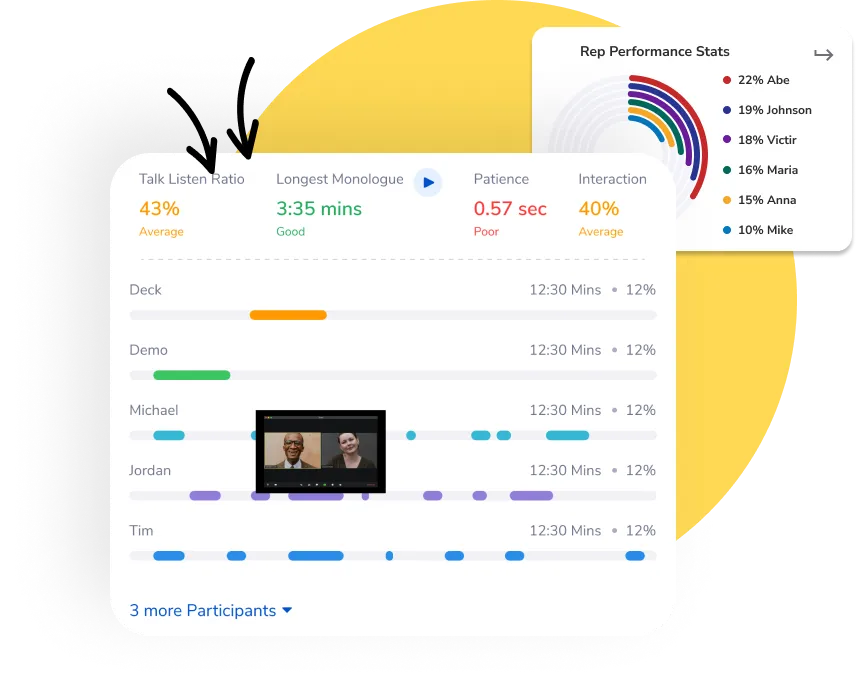 No user minimums or setup costs to get started with Rafiki

Whether you're an individual looking for transcription, a startup, an SMB, or even an enterprise Rafiki has got something for everyone.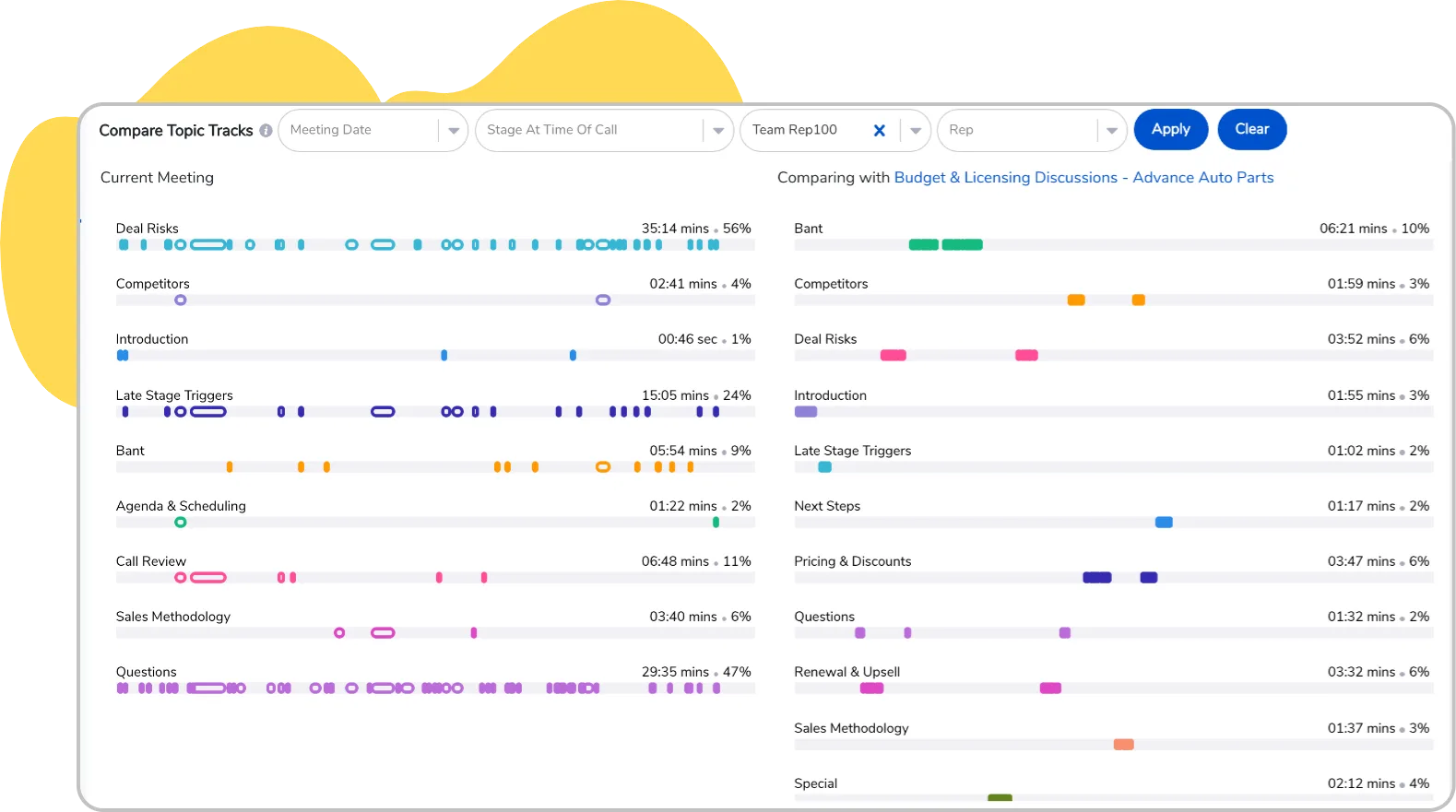 Compare the topic sequence of one meeting with another
Build winning topic sequences by comparing the topic tracks of current meeting with successful ones. Know exactly what's working and what's not.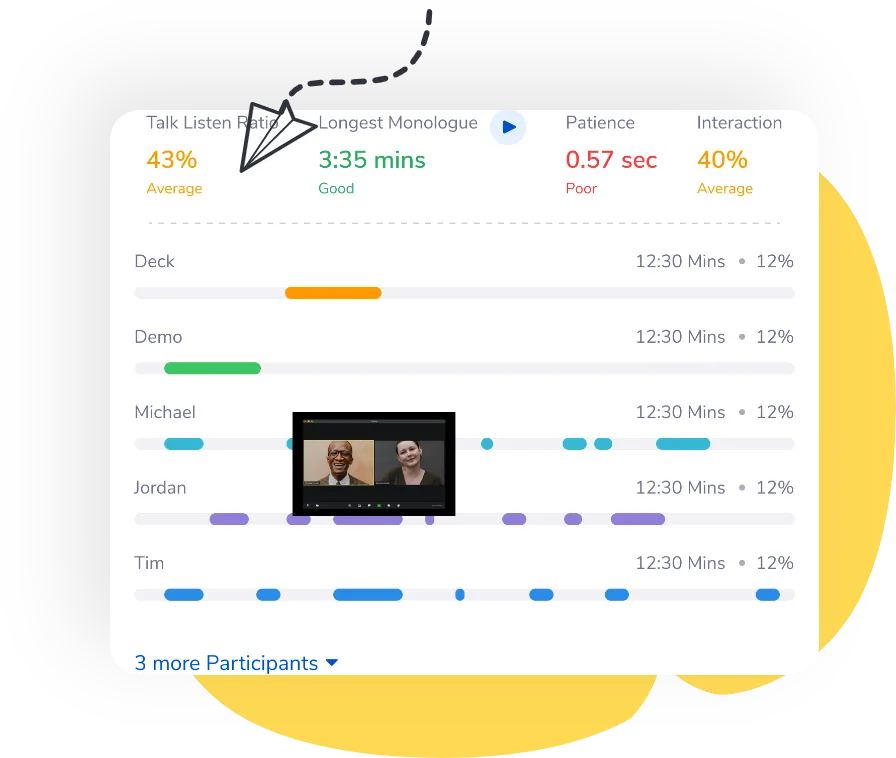 Enhanced conversation intelligence to close more deals faster

Get enhanced conversation intelligence  loaded with high-end features such as deal activity tracking, conversation metrics, and an exclusive follow up module.